Events
Wellness Retreat at The Creggans Inn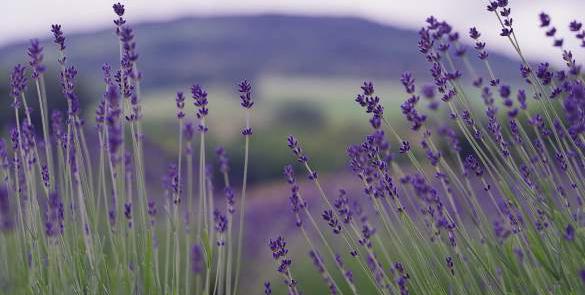 We are excited to be hosting our first Wellness Retreat here at The Creggans Inn on the shores of Loch Fyne this February.

Make some time for you this year and join us for a weekend of Pilates, Yoga, woodland walks and clean eating. We have brought together the best local practitioners for each discipline and our weekend will leave you feeling rejuvenated and re-centered.

Our talented instructors will help you achieve peace of body & mind with the following classes designed to balance and re-energise:

PILATES | COLIN HENRY
Colin started practicing Pilates in 2005 after being unable to find a solution to his bad back. He found Pilates was the only thing that helped him. He was so convinced of its benefits he decided to train as an instructor and went to Newbury Port, Masachusetts, USA in 2006 where he became a certified instructor. He has since gained further advanced certification in Newbury Port Masachusetts 2007.

Colin practices every single day and continues to gain updates and keeps abreast of current teaching but maintains the best results are still the core values and techniques taught by Joe Pilates originally. At 77 years young, he is a testament to that!

HATHA YOGA
Hatha yoga is an old system that includes the practice of asanas (yoga postures) and pranayama (breathing exercises), which help bring peace to the mind and body, preparing the body for deeper spiritual practices such as meditation.

REVIVE
with optional Reiki, beauty therapy & massage treatments...

We all know that beauty comes from the inside but sometimes, a little TLC in the form of a treatment, therapy or a relaxing massage can work wonders.

We have arranged the services of a local therapist who will offer a choice of services during your free time. Please note that these services are not included in the wellness retreat price and must be booked in advance via Reception.

LAYLA ADAMS BOTANICAL BEAUTY & MASSAGE

Layla comes highly recommended and uses only locally sourced natural products. See her Facebook page for a list of treatments and services.

WELLNESS RETREAT PRICES

Our wellness retreat includes:

Room only accommodation the night before your retreat.
(Arrive 28 or 29 February 2020.)

Healthy Breakfast, Lunch & Dinner on your retreat day as well as breakfast on the morning of your departure.

Pilates & yoga classes as outlined on the programme.

DOUBLE/TWIN ROOM (SHARING) PER PERSON, PER RETREAT DAY
Standard Room - £225
Standard Loch View Room - £245
Superior Loch View Room - £275

SINGLE OCCUPANCY PER NIGHT
Standard Room - £260
Standard Loch View Room - £280
Superior Loch View Room - £310

NON-RESIDENT
Non-resident guests are welcome and classes with Lunch is charged at £59 per person, per day.

To book your place on our Wellness Weekend, click the link below or give us a call on 01369 860 279. We look forward to welcoming you to The Creggans Inn.





28 February - 1 March 2020
Features
WEEKEND PROGRAMME (same programme for Saturday 29 Feb & Sunday 1 March)
Your host will meet you on arrival with a welcome pack. The evening is yours to relax or explore and dinner is available in McPhunn's Bar & Bistro (not included). Your retreat starts the following morning with one days' activity as follows:

7.30 - 8.30AM | BREAKFAST
A fresh ginger shot with lemon and honey will kick start your day. Breakfast will be a selection of clean eats such as overnight oats, fruits, grilled mushrooms, tomatoes and poached hens eggs.

9.00- 10.30AM | PILATES
Colin will lead us in a Pilates session suitable for all abilities and levels of experience.

11.00 - 12.30 | WOODLAND WALK
Re-connect with nature, hear the birdsong & the babble of streams with an invigorating local walk.

12.30- 1.30 PM | LUNCH
A delicious healthy soup such as lentil & kale will be served with artisan non-grain breads followed by a clean dessert.

2.00 - 3.30 PM | YOGA
Reconnect with your body & soul. Quieten your mind and breathe in the tranquillity of Loch Fyne.

3.30 - 7.00 PM | FREE TIME
Some peaceful time for contemplation, an exploration of the area or perhaps a beauty therapy treatment (see overleaf for details).

7.00 PM | DINNER
Dinner will offer three courses of creative and delicious plant based clean eating, designed to satisfy and tempt the tastebuds.

A healthy breakfast is provided on the morning of your departure.

SAMPLE MENU
We will be serving clean meals with low food miles to help energise and satisfy at the tame time.

FIRST THING
A zingy fresh ginger shot with lemon & honey

BREAKFAST
Overnight Oats
Porridge
Grilled Portobello Mushroom
Grilled vine tomato
Poached eggs
Avocado
Rye bread
Spiced apricots
Fresh fruit

LUNCH
Lentil & Kale Soup
Chickpea bread
Banana ice cream

DINNER
Rice Paper rolls filled with avocado, bean shoots mixed raw veg with Asian dipping sauce
Or
Courgette & Dill cakes with yoghurt, honey & mint dip
~~~
Butternut squash & wild mushroom Wellington with slow roasted onions and seasonal veg
Or
Sri Lankan Chickpea, Aubergine & Kale Curry with whole grain Basmati rice and pickles
~~~
Spiced Mixed Berry Pavlova with Greek Yoghurt & honey
Or
Vegan chocolate & raspberry pudding pots

SNACKS
(mid-morning & mid-afternoon)
Protein ball
Smoothie
Cucumber water available all day